A thread on the City of Heroes boards got me thinking about this, so I'm going to doctor it up a bit for your consumption. Yeeeehaw! Never throw anything away!
Anyway, I was thinking about Hollywood, and what we've learned about the world from it, such as:
* In movies and television of the last thirty years, how often have you seen a major character who is a clergyman, and also a positive character? Now ask yourself how many you've seen who are the bad guy of the piece. Usually the priest or reverend is corrupt, a pederast, a hypocrite, etc. That is, assuming he's Christian clergy. You'll rarely see a bad rabbi (not counting that David Kaye perve on To Catch a Predator), and a bad muslim holy man? Forget it; TV producers like to avoid being blown up, just like everybody else.
* Along the same lines, how often have you seen movies where corporations or big business or CEOs are the villains? Now tell me how many you've seen where those same sort of entities are actually decent and moral? Hell, John Grisham has made a CAREER out of showing us how corrupt big business is (how about a few movies about evil mom & pop stores, Johnny?). According to Hollywood, big businesses exists only to pollute, screw people over, and commit covert acts of evil. Well...unless that big business is movie making or television...
* If you go by Hollywood's depiction, no one in prison, especially on death row, actually committed a crime. They were almost ALL falsely accused and convicted. I guess crimes must go around committing themselves, or...oh, yeah, that's right, the corporations are committing them all.

*If Hollywood is correct, most homeless folks are women (with children) escaping from abusive husbands, or people who were turned out of mental hospitals (usually during the Reagan era), or colorful old coots who just don't care to play by "the man's" rules, or people victimized by (wait for it) a big corporation. Strangely, few of them are heroin addicts or crackheads or severe alcoholics. Take a walk with me through a bad area of Chicago or Vancouver sometime, and we'll take a tally of why most folks there are living on the streets. Interestingly, by the way, if you look at a lot of the sociology textbooks now, you won't see a single mention of homelessness being caused by or linked to drug and alcohol addiction. It's just not there. In fact, it'll say that almost all folks living on the streets are there because of "mental illness." Know why? It's because the clinical definition of mental illness has been broadened enough that addiction is considered part of it. So you're not going to be seeing a lot of mentions of homeless folks doing crack or drinking Sterno. They're technically all "mentally ill." Now, that doesn't mean we can't be compassionate and try to help, but let's at least start by being honest about why so many of them are there. Is the truth a bad thing?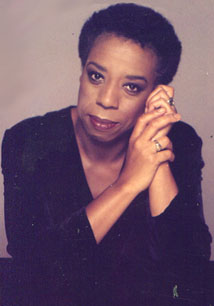 * Here's an interesting one: think of how many movies you've seen in the last 25 years where there's a courtroom scene, and the judge is a black woman. Now, I'd be happy to see more female black judges in the real world, but the truth of the matter is there are currently only a handful of them out there. If you go by Hollywood, though, at least half the judges out there are black women. Doubt me? Keep track of movies and TV shows made from about 1980 to 2000, and see what you get.Hell, Lynne Thigpen has made it her "thing"...
That's en-ter-tain-menttttt!